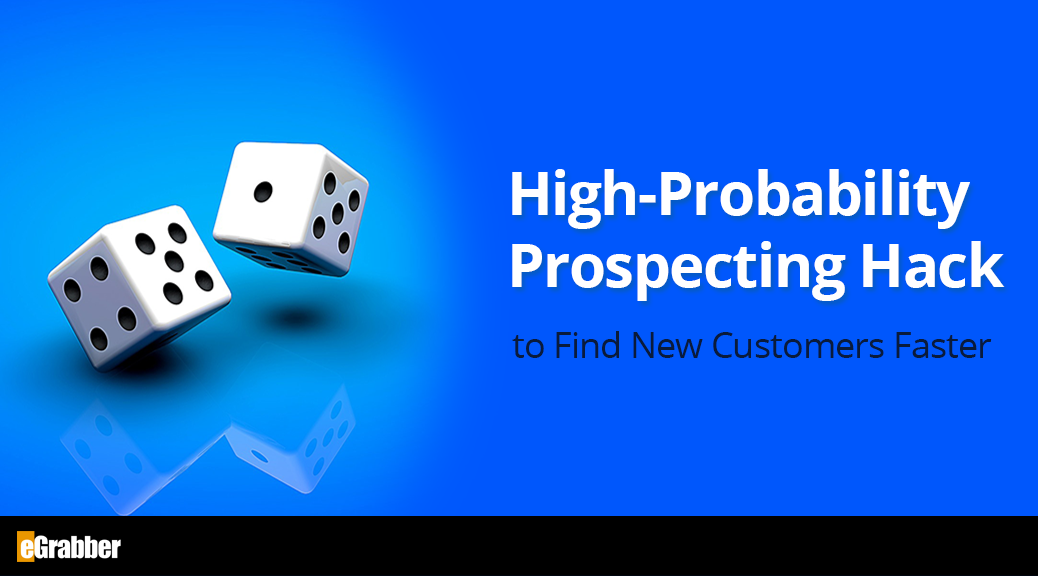 High Probability Prospecting Hack to find New Customers Faster
High Probability Prospecting Hack to find New Customers Faster
High Probability Prospecting begins with a clear idea of "whom to target". But, with the concept of High Probability Prospecting being new to the marketers, building a highly focused list doesn't sound to be easy.
Who should I target is a constant question that each marketer gets on a daily basis.
When that question keeps lingering, again and again, they clearly need a guide that comes in handy. And so are we here!
This piece of guiding content is totally based on the best practices of our sales development reps. Always feel free to make changes based on your industry and target audience for the best results.
High Probability Prospecting is a marketing approach that's based on real results. Sales and marketing teams go hand in hand when it comes to KPIs, meaning the number of accounts and the revenue that has been generated that matters at the end of the day.
Having this in mind, you should always target prospects that have a high chance of converting. Targeting that small percentage of high-converting prospects is called High-Probability Prospecting. Such prospects are 20x more likely to buy what you sell. This type of prospecting method is effective and saves your time, money, and marketing efforts.
Here is our tried and tested method of targeting high-converting audiences who have changed jobs recently.
Build actionable lists by targeting the below:
When key decision-makers in your customer-companies change jobs, you have a great chance for a new sales opportunity in their new company. They know you and your offering, and are a lot likely to give you business – your high-converting prospects!
You can also build a list of new users and customers targeting the same demographic.
How to target people who changed jobs recently?
We all are aware of the fact that LinkedIn is a professional network that powers sales success! LinkedIn's sales solution – Sales Navigator is a sales management tool that helps sales and marketing representatives to land more and better deals.
The LinkedIn search results page has an exclusive tab in the top column which shows people who changed jobs in the past 90 days. By default, the homepage update feed is set to Most important but you can switch between any of the other filters at any time. Using this advanced sales navigator technique you can target people who changed jobs recently.
LeadGrabber Pro is a powerful list-building tool that can help you build highly converting lead lists from LinkedIn. With methods, you will learn from a personal demo, this will turn out to be a powerful high-probability prospect list building tool.
Get Incredible Sales Converting Lists with eGrabber Tools & Services. Fill in the form below now!