eGrabber Hack – Website tool to find regions under a zip code radius search

Clinton Rozario is a B2B List Building technology expert and architected LeadGrabber Pro, the B2B List Building Tool from eGrabber. Clinton joined eGrabber in 2003. He held key roles in R&D, developing strategic and proprietary technologies. He is now responsible for development of eGrabber's List Building and List Completion Tool Suite. He is also available on
Google+
and
LinkedIn
.

Latest posts by Clinton Rozario (see all)

If you've used any zip-code radius based searches and wondered which regions fall under the radius, here's a website we stumbled upon that can help you: maps.huge.info/zipcolors.htm. This website allows you to enter a zip code and plot the areas falling under that radius. Lets say we ask for a 10 mile radius around 95110…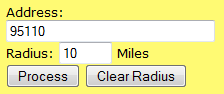 …and we get a map with the 10 mile radius neatly marked.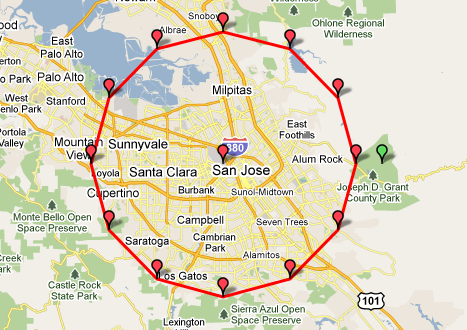 The map website also gives you ways of listing the zip codes which fall under that encircled region.
There's also a page which draws the zip regions over a Google map (try it); its great for some visual research.