How to identify back door hires with an automated tool – LeadResearcher Pro
How to identify back door hires with an automated tool – LeadResearcher Pro
Backdoor hires account for possibly 8-10% of unbilled revenue for the year.
Now there's a tool which you can run once every month, painlessly, and it will alert you if any of your candidates have moved.
The tool is called the LeadResearcher Pro. And here is how the system works: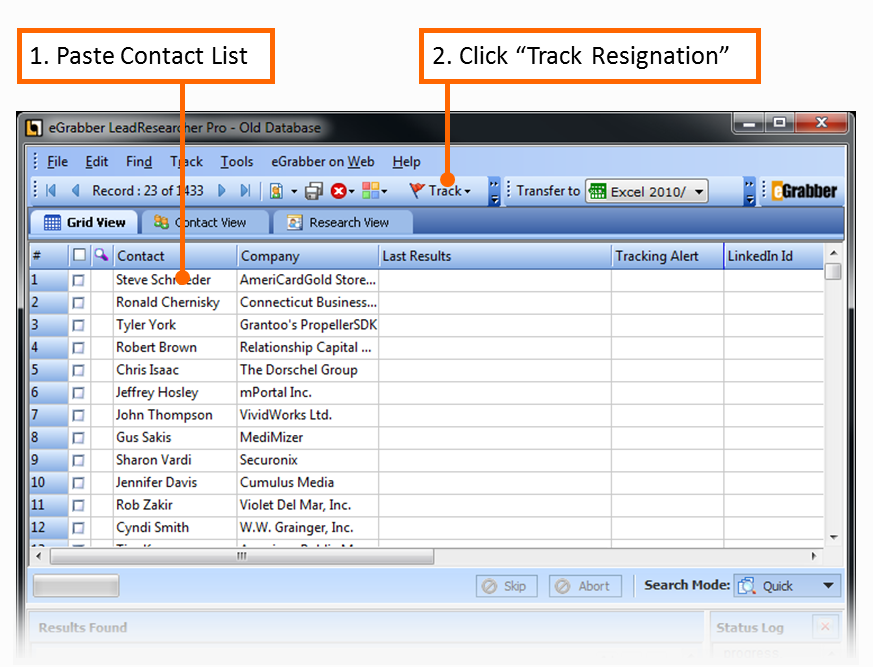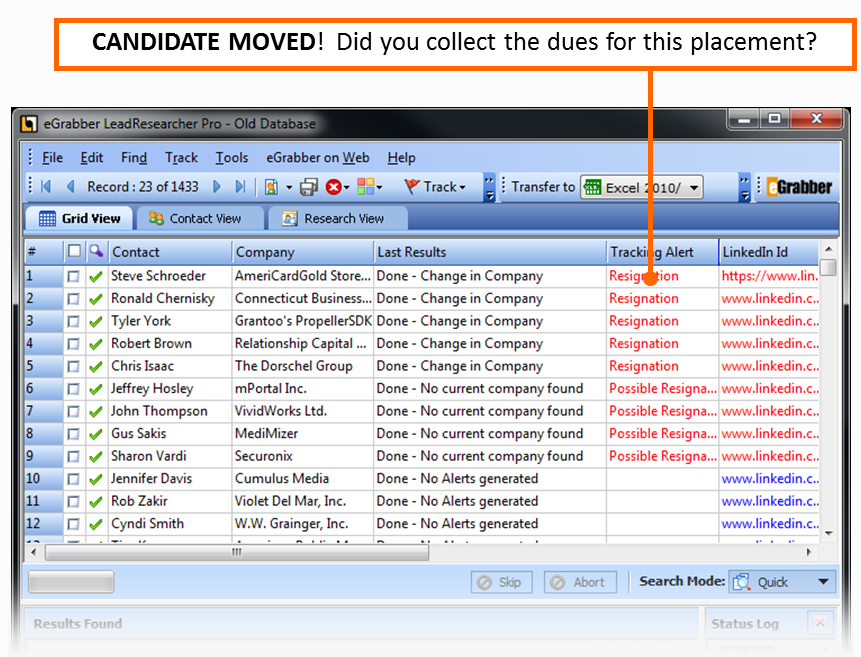 Visit us at the MRI Global Conference, this November in Chicago, or drop an email to steve@egrabber.com

Clinton Rozario is a B2B List Building technology expert and architected LeadGrabber Pro, the B2B List Building Tool from eGrabber. Clinton joined eGrabber in 2003. He held key roles in R&D, developing strategic and proprietary technologies. He is now responsible for development of eGrabber's List Building and List Completion Tool Suite. He is also available on
Google+
and
LinkedIn
.

Latest posts by Clinton Rozario (see all)