3 Companies Who increased Webinar Registration Ratio, Targeting Online Social Profiles
3 Companies Who increased Webinar Registration Ratio, Targeting Online Social Profiles
In a webinar I spoke at yesterday, we showcased three companies whose webinar invitees list was built from Online Profiles and Online Groups using LeadGrabber Pro.
The companies got between 20-120 times improvement in their Email-Registrant conversion ratio, over the traditional method of inviting people.
Traditionally, these companies were purchasing contact lists or downloading contacts from Jigsaw and sending out webinar invitations to those contacts. Then, they were introduced to the eGrabber method of Identifying Profiles and Groups, and using LeadGrabber Pro to make a list of the group members, with their email addresses. When they sent out email invitations, here were the results they got…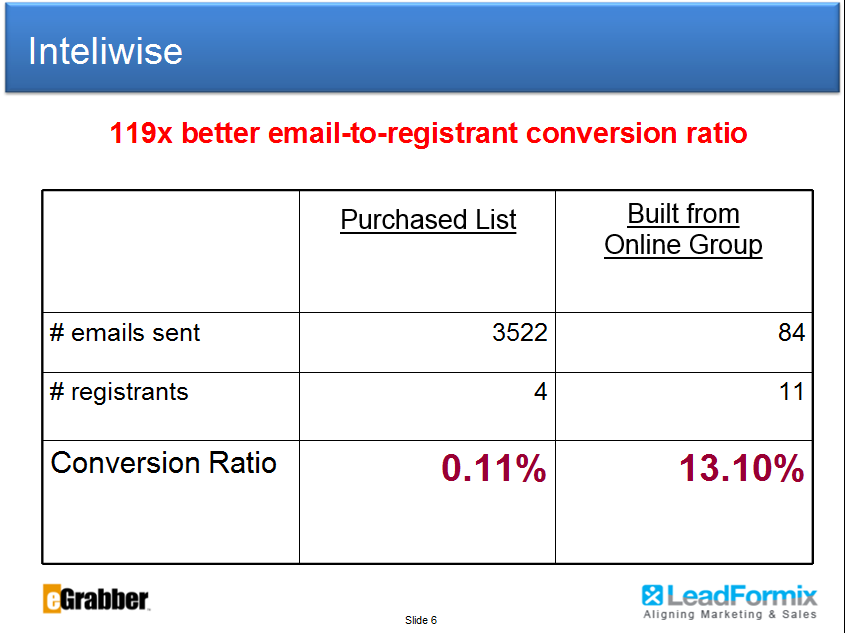 The first company is a virtual agent provider. As you can see from the table, with the traditional method they were able to get 4 out of 3500 contacts to register from a purchased list. However, by searching on for user groups that were having discussions related to their webinar, they were able to message to a very targeted list of only 84 harvested contacts. The result is that they were able to get almost 3x more registrants, resulting in a 119 times better email to registrant conversion ratio.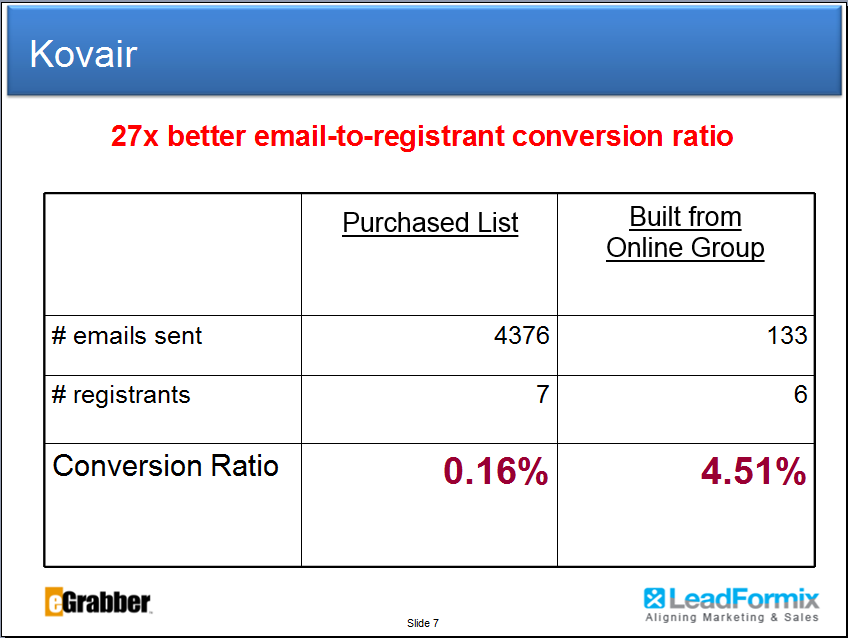 The second company provides provides application lifecycle management and IT service  management solutions. Here is a comparison of a purchased list with about 4400 contacts compared to sourcing contacts from a targeted discussion group. They almost had the exact same amount of registrants from harvesting 133 contacts. The key take away is that these examples are just samples of sourcing contacts from just one group!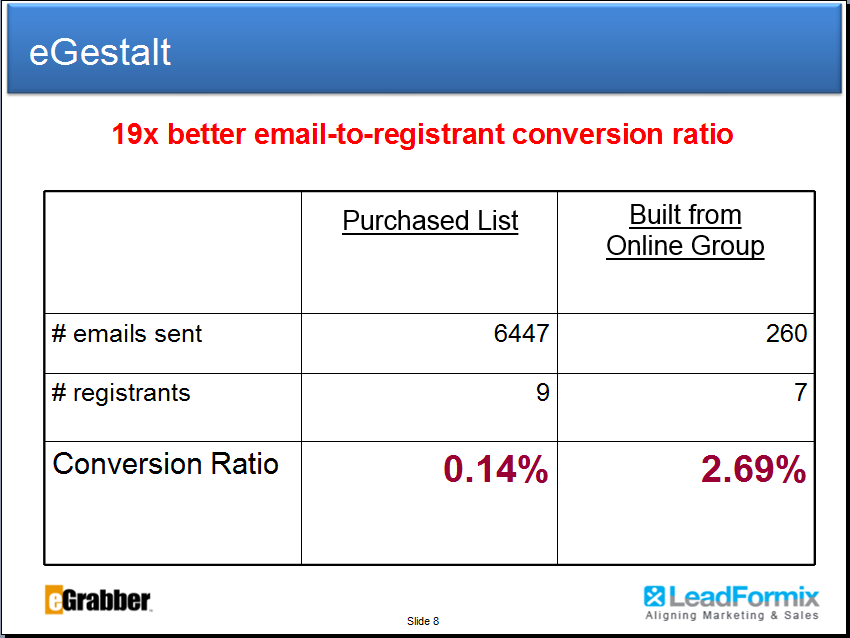 The third company provides IT security and compliance management solutions that help reduce the time it takes to complete the certification process. Similar to the previous example, they almost got the exact same number of registrants as they did from a purchased list. Resulting in a 19 times better email to registrant conversion ratio.
To see how LeadGrabber Pro builds the list for Webinar Registration, and appends email addresses, contact [email protected]