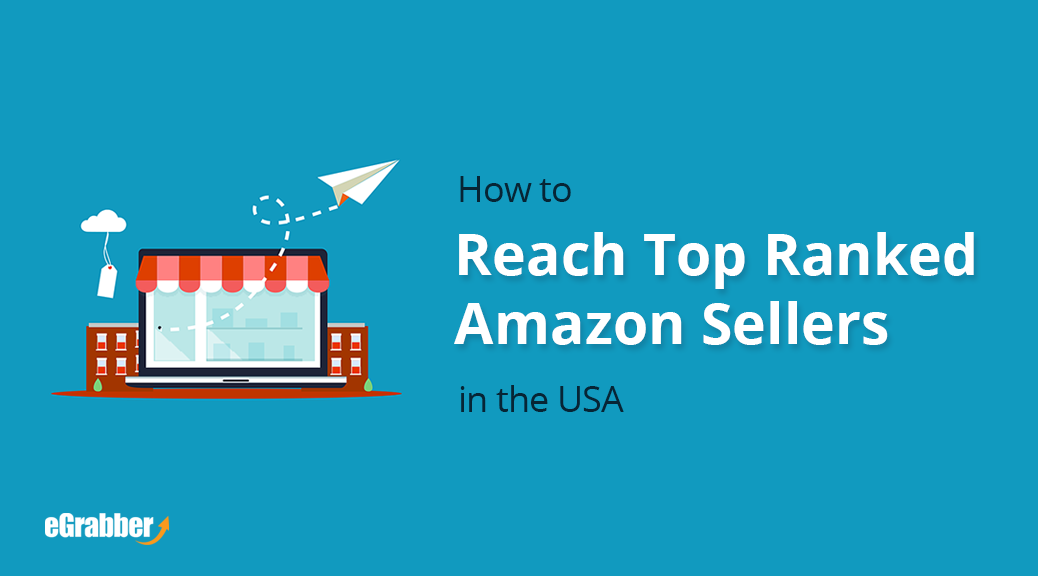 How to Reach Top Ranked Amazon Sellers in the USA
How to Reach Top Ranked Amazon Sellers in the USA
A large percentage of shoppers choose to shop online, and they are turning to Amazon for everything – from buying gifts to everyday groceries. With the increasing demand for online stores, the number of Amazon sellers has gone up.
There are over 2.5 million active amazon sellers accounts, who sell their products on the marketplace. Among which approximately 25,000 Amazon sellers make over $1 million worth of sales.
The growth of active amazon sellers has given birth to many professional service providers who help amazon sellers to be successful sellers on the Amazon marketplace. These professional service providers are constantly looking to reach out to the top-ranked Amazon sellers in the USA to increase their revenue. Here's how you can reach top-ranked Amazon sellers in the USA.
Why you should Reach Top Amazon Sellers in USA?
Most Amazon sellers make at least $1,000 per month in sales, and some super-sellers make upwards of $250,000 each month in sales — that amounts to $3 million in annual sales! Nearly half (44%) of Amazon sellers make from $1,000-$25,000/month, which could mean annual sales from $12,000-$300,000. These top-ranked Amazon sellers who make a high annual profit have a constant budget allocated to accelerate their sales and be successful in the marketplace.
Reach out to top-ranked Amazon Sellers & Double your Sales
How to Reach Top Ranked Amazon Sellers in the USA
If you are trying to build a targeted Amazon Seller Contact database for leads, we've got you covered.
We can help you out with our exclusive Amazon Seller Directory – A list of Amazon Seller Leads based on certain criteria, while you can concentrate on other important things on your plate. In order to develop a fast and accurate process, We at eGrabber have followed a 6-step process to build an exclusive list of top 200k+ Amazon Sellers in the US along with the research report.
We have built our database with eGrabber's Unparalleled Leads Research Expertise. We have the expertise and experience of over 20+ years in B2B leads & contact research. Our human-driven, software-assisted, proprietary 6-step Amazon seller lead research process helps you to get the best lead research results quickly & accurately. eGrabber has been awarded many US patents in lead & contact research.
Our Amazon Seller Leads include
Seller Name
Seller Link
Address
City
State
Zip
Country
Storefront name
Storefront link
Ratings
Company
Contact name
Job title
Contact email ID
Website
We provide Amazon-Specific data fields such as Category, Seller Page Link, Seller Store Link, Seller Rank, Seller Brands, Seller Address, FBA/Non-FBA.
We are seeing good traction and getting more sales inquiries for our Amazon sellers list. You can order our Amazon Sellers list + Research Report that we already have. Get a Free Sample!
If you can provide us with the Amazon Seller Names or Seller IDs, we can also do Custom Research and deliver the custom list to you. To learn more about our custom list building services, Request a FREE Demo.