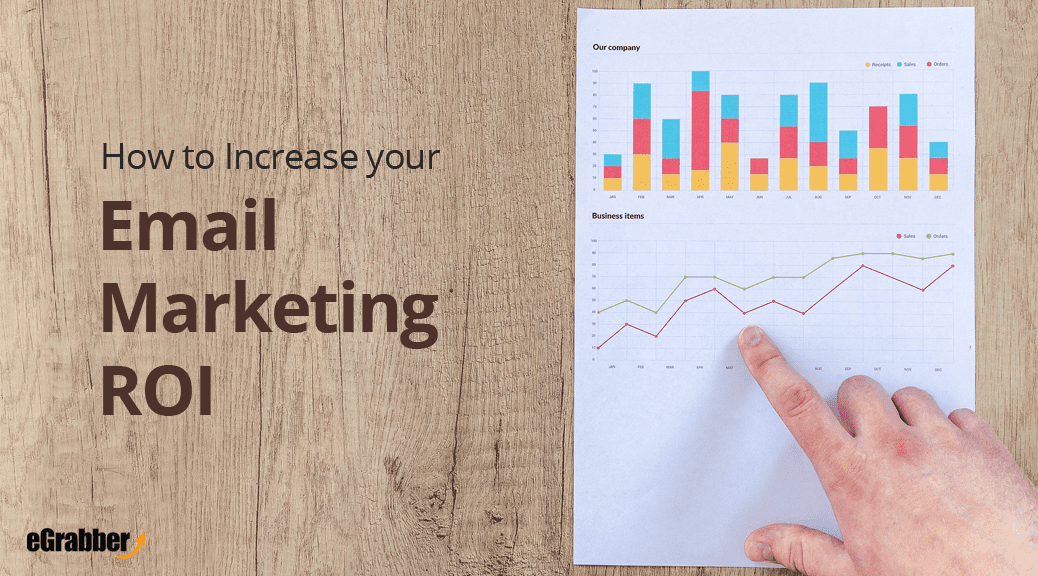 How to Increase your Email Marketing ROI
Email marketing is one of the most effective and affordable marketing strategies. It helps you to reach your potential customers, stay in contact with them as well as make more profit for your business. Companies nowadays use various marketing channels to reach their prospects. But email marketing always tops the marketing channels that offer the best ROI.
If your email marketing ROI is not impressive, we have few strategies to make your campaigns more effective. Let's see some of the benefits of email marketing and the 4 tips to improve your email marketing ROI.
Build B2B Email Marketing Lists 20x Faster than Experts!
Email Marketing Benefits
Cost Effective
For small business owners, time & resources are very vital. One of the greatest advantages of email marketing is its lower costs compared to other traditional marketing methods. It consumes less time and manpower. Email marketing also offers the best ROI when compared with other marketing strategies. For every $1 spent, email marketing provides a staggering ROI of $42.
Personalized approach
Even though people are available on all the social media networks such as Facebook, Twitter, and LinkedIn, everyone owns a basic work email account that they check upon several times a day. Email marketing paves way for a huge potential reach while helping you tailor personalized messages for each of your prospects. Your prospects are more likely to open your emails and respond to them when compared to other marketing channels.
It also increases awareness, as it allows you to reach your potential customers in their inbox and constantly remind them of your brand and service. Even if they don't readily buy your products/services, it always stays in the back of their minds.
Easy to measure
With the modern email marketing platforms, it has become easy to track, evaluate and improve key metrics like open rates, unique opens, click rates, bounces and unsubscribes. These metrics help you to keep a track of your best and worst campaigns and helps you to improvise your results based on the findings to get the best results.
How this Company Increased Targeted-Campaign Results by 30%
4 Quick tips to Increase your Email Marketing ROI by 50%
1) Don't dramatize discounts
These days, the competitiveness, as well as customer expectations, change faster than before. Accordingly, product pricing needs more flexibility too. Discounts are an established way to adjust prices with high flexibility. When done right, they do not change the price level totally, but support campaigns. Discounts can be offered for a shorter time period, for particular products, customer groups or market segments or as a reward or incentive. Thus, they can support a large variety of overall business targets, ranging from higher inventory turnover to high public attention. but they have the ability to burn your list in the long run. Instead, tell stories and build an emotional connection with your prospects.
2) Deliverability is the Key
Your email marketing campaign success depends a lot on the validity of email addresses. The quality of your email list determines your email campaign's outcome. Therefore, it is vital for marketers to verify email lists.
Marketers follow best practices such as email coding, text formatting, images, A/B testing. But in the end, if your prospects don't receive your emails all your efforts might go in vain.

One of the reasons, especially in B2B companies, where emails don't get delivered is when people change their jobs. Decision-makers and C-suite executives shift jobs every few years. In these cases, the email may not be in use or it gets redirected. Even if the email gets delivered, it would not reach the right person. This is the reason experts always advise to periodically verify the email address list.

Another common reason is when companies go out of business. You might not be aware of it and send emails. But your prospects will not be able to receive your email. Verifying email lists can help you eliminate email addresses that are invalid or can't be validated. Building email marketing lists with verified emails can increase email deliverability.
3) Send emails more often
After you've built a great email list for yourself, you should probably send emails more often than you think you should. If you are sending too many emails, people might hit unsubscribe due to a flood of messages. This may lead to less engagement, more complaints, a decrease in sender reputation, and more spam reports.
But on the other hand, sending few emails has its own set of problems. Under-sending emails are often related to missed revenue opportunities and a lack of brand visibility.
So, it is advised to send not too many at the same time not less than required. You can send as many times as you want unless your open and click rates drop noticeably. If you send an email almost every day, your subscribers will be more likely to read at least one of them–and that should ultimately lead to an increase in clicks and traffic.
4) Dedicated email marketing team:
Email marketing specialists are experts who know more about driving traffic, conversions, building relationships with new & old customers, and understand the technical email landscape better. They focus on building email lists, creating emails, and nurturing leads through written communications. Having a dedicated team that only does email marketing can work with email automation software, sending out email blasts, newsletters, and more with the goal of increasing brand awareness and establish your brand's presence in the competitive market.
Fill in the form to Download LeadGrabber Pro & Start Building B2B Email Marketing Lists in no time!