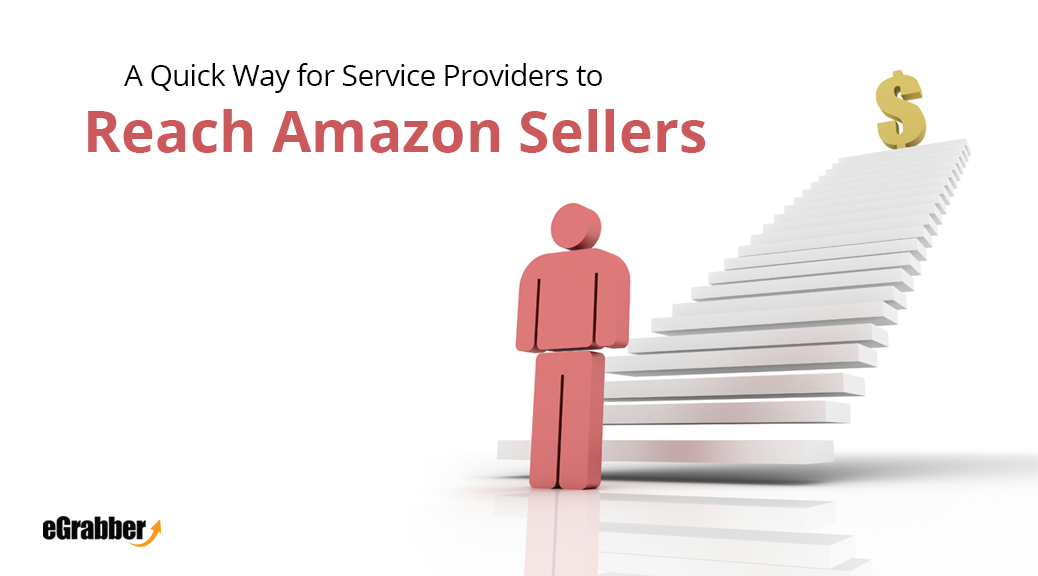 A Quick Way for Service Providers to Reach Amazon Sellers
A Quick Way for Service Providers to Reach Amazon Sellers
There are nearly 9.5 million amazon sellers globally, among which 75% of Amazon sellers use FBA to sell. With the increased competition, amazon sellers are seeking the expertise of qualified service providers who can help them start, grow and boost sales.
This has in turn led to a rise in the number of amazon seller solution providers like you to support and increase the annual revenue of amazon sellers.
While you assist amazon sellers to speed up their global selling and help them with everything they need to be successful in the business. Let us help you with looking for amazon sellers, categorize and make it easier to reach them.
Steps to find top amazon sellers in the USA
Following are the several steps involved in building a targeted Amazon Seller Contact list
Step 1: Shortlist
Amazon sellers information and categories: There are 2.5 million+ across 180+ countries, selling 12 Million+ products, in 36 major product categories. You will have to do a data crunch and the top amazon sellers.
Step 2: Find Company and Website
Amazon seller company and website with seller name: 90% of the products on amazon have only the names of the product brands. You will have to carry out deep research to find the actual seller's name and website.
Step 3: Find LinkedIn IDs
Find amazon seller's company information such as Company Size, Address, Number of Employees, and other social details.
Step 4: Find Decision-makers
Decision-makers from companies: Scan the company websites and LinkedIn for CEOs and other executive decision-makers of Amazon sellers. Find out Decision Maker Name, Job Title, LinkedIn Profile URL, Region and, Timezone
Step 5: Find Contact Information
Contact information of the decision-makers: Find out the email addresses and phone numbers along with LinkedIn IDs. So you will end up having 3 channels for your outreach.
Step 6: Verify contact information
Verify Amazon Seller email addresses for their deliverability and pass only the graduated ones to the final Amazon seller list.
Reach Top amazon sellers more easily
eGrabber has researched and built an Amazon Sellers Directory that can help you reach the Amazon Sellers in the USA. The list has 200,000+ active Amazon Sellers with direct email & phone and a Research report that can help jumpstart your sales. eGrabber has been building top-notch, automated internet research tools which use expert-systems logic and deep learning algorithms.
eGrabber filters Amazon Sellers by Category, Ratings, Brands, FBA, or in any way you want. You can order the Amazon Sellers list + Research that eGrabber already has. Get a free sample!
If you provide the Amazon Seller Names, or, Seller IDs, eGrabber can do Custom Research and deliver the custom list to you. eGrabber offers Amazon Seller List Building Services to build an amazon seller's lead lists unique to your requirements. Based on your ideal prospect criteria, we build lists of owners, decision-makers, their direct contact info, social footprints, and more.
eGrabber's Custom Amazon Seller List Building Service includes:
Amazon seller contact lists
Amazon sellers list for certain brands
Amazon sellers contact list for categories
Amazon sellers lead list from an amazon search result
Amazon seller lists based on your unique criteria
Original brand owners – sold by other sellers
Request a Demo to get a unique amazon seller lead list!