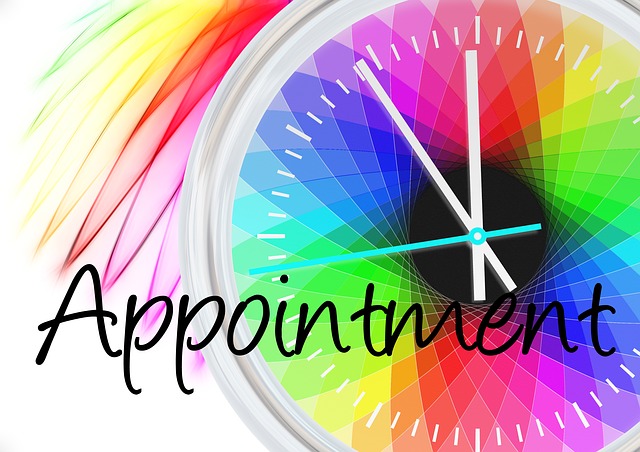 Strategies to Generate Warm B2B Sales Leads on Social Media
Strategies to Generate Warm B2B Sales Leads on Social Media
Do you dive into the various social media platforms like LinkedIn, Twitter and Google+ for B2B leads?
Are you not sure how to channelize your time and efforts spent on these platforms that result in actionable warm leads?
I am going to share through a series of articles easy strategies that will generate leads from social media, you can integrate them into your marketing and lead-gen program.
Strategy 1: LinkedIn Groups
LinkedIn has been the go to place for B2B sales Leads. LinkedIn groups spread across different verticals and they bring like minded professionals together in a forum. The conversations and the ideas exchanged are very informative, there is a limitation of 50 groups you must pick and join the groups wisely.
Generate warm leads through discussions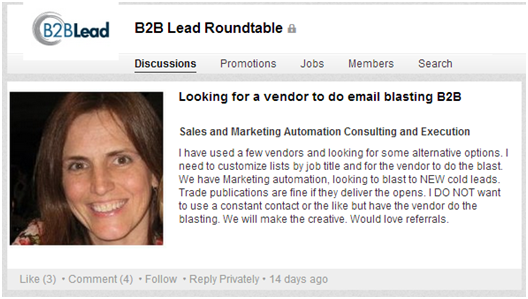 All LinkedIn groups have an idea exchange discussion forums and they are a goldmine of leads, members of the group post their questions related to lead-gen, strategy, pipeline development and management. They also ask opinion about a service provider and call for suggestions about a service or a product.
A referral to your business on these forums is best when given by your existing customer, instead of your own sales reps, it always helps to have a handful of socially savvy customers who can vouch for you on these forums to build credibility and send warm leads to your website.
Establish Thought Leadership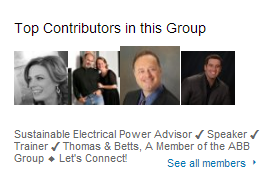 The more you are active and contribute and engage meaningfully to these discussions, people from your target market would like, connect and eventually end up buying your service or product.
LinkedIn groups also highlight the top contributors for their engaging comments and lively discussions started, this enables a "Pull" strategy instead of a "Push" strategy, the highlighted section will drive traffic to your profile and engaging content will get them to connect & contact you.
So get started with meaningful conversations today and let the leads start flowing.
Similarly, have you generated leads on LinkedIn through other methods? feel free to share them in the comments below
Strategy 2… watch this blog… coming in my next post