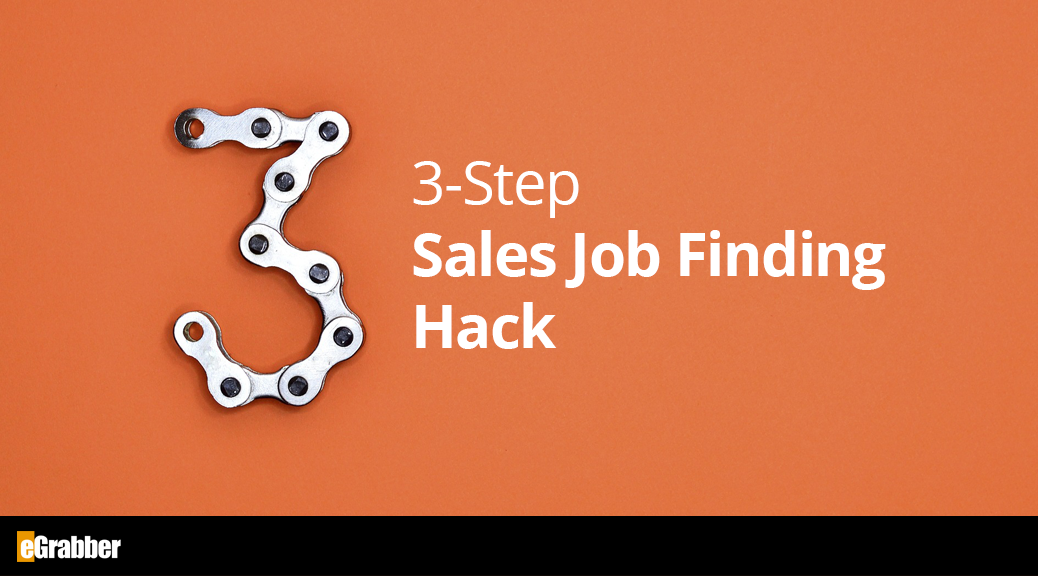 3-Step Sales Job Finding Hack
3-Step Sales Job Finding Hack
Improve your chances of getting a sales job and making money.
Remember, all VP of Sales & CEOs are looking for new customers now, to keep their jobs. You can leverage that to make money 🙂
Step-1:
Make a list of sales & marketing tools that helped you to be competitive.
Step-2:
Pitch those tool benefits to people in your network, as though you were a salesman for the tools company. See if you can get a couple of decision-makers to agree to a demo.
Step-3:
Reach out to VP/CEO of the tools company, and tell them you have a couple of demo prospects. This will definitely get the attention of the company, and relevant engagement can follow. (Get them to imagine what you can produce for them with a bit of training)
eGrabber Hiring Prospector works with Job-boards and LinkedIn, to build lists of CEOs and Managers that are hiring in any specialty.
Applying for jobs without doing much homework is only marginally better than being average. I feel that great salespeople will always find a way to land interviews and revenue earning potential, even in current times.
Note: We get past eGrabber users reach out to us with new prospects & we always find a win-win way to work with them