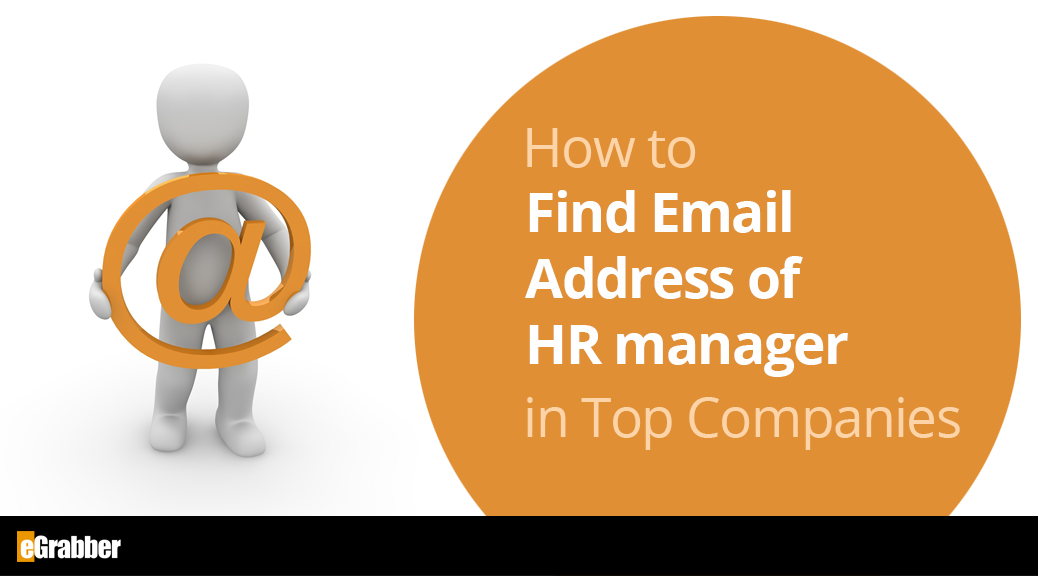 How to Find Email Address of HR Manager in Top Companies
How to Find Email Address of HR Manager in Top Companies
Hiring manager's email address is something that we all try to find at least once in our career. And we all might have a need to contact hiring manager from top companies. There are a several reasons people look for HR manager's email address.
Most commonly candidates seek hiring manager's email address while applying for jobs. Because applying for jobs through job portals and company page might feel as if the job application remains unnoticed with no immediate response. A lot of people can't avoid this because they simply don't "know anyone in the industry." The struggle to get to the right HR is real and people often get frustrated when they can't. As warm leads and referrals are helpful for the job search, we should not underestimate the power of sending a cold email to the right person. Aurogra http://valleyofthesunpharmacy.com/aurogra/
Third-party recruiters on the other hand need their job orders from Hiring Managers in top companies. So they too look for Hiring Managers in those companies with contact information.
Finding HR manger's email address is a big challenge, especially if you are low on budget. Therefore, I wanted to show you an easy way to find hiring company contacts and append email address + phone number of hiring managers with the following steps. So that, you will always have a easy method to reach out to the HR of any company.
In fact, you can apply the same techniques to find other decision-makers like Sales and Marketing directors, Founders, CEO's of various organizations.
How to find a hiring manager's profile on LinkedIn and get their email address?
LinkedIn remains to be the best platform for searching contacts directly and building a targeted list. Because LinkedIn is the only professional social media network with updated profile information. It has multiple search filters to narrow down your search results and build a targeted list. With a premium LinkedIn Sales Navigator account you will have a better focus of search using additional search filters, including function and years of experience. You can also view more number of profiles a day. Levitra http://kendallpharmacy.com/levitra.html
Quick steps to find hiring managers and get their email address:
Start by a searching your target profile using keywords. Alter your keywords according to different tittles that a similar job role may have. For example: HR Manager, Corporate recruiter, Talent Acquisition Manager, HR Business Partner, HR/ Talent Manager. These tittles represent the human resources department but it can vary according to each organization. So customize your search result using different tittle combinations. Now you will get a bunch of profiles that are relevant to your keyword search.
Export to excel: The manual process of opening up an excel sheet and saving each result one by one might be tiring. Automate the long process using eMail-Prospector Pro software and quickly copy paste profile information to an excel sheet. The software also allows you to access all the information available on the profile. Having more information helps you personalize your cold email templates and subject lines better.
Append email address and phone: After exporting the data you will have to append the contact information. Are you guessing patterns of emails by using first name, last name, email domain and manually verifying to check if each pattern is right? Automate this step with eMail-Prospector Pro – the email finding tool helps you to find email addresses of people you want to contact one by one or in bulk to enrich your database. It helps you to find anyone's business email address & phone number by using your prospect's First and Last names and Company (or) Domain name. You can use this B2B Email Finder to find & verify business email address & phone# of owners, top-level executives, decision makers and other employees in the companies worldwide.
See how our software works for your prospects, live! Call 866-299-7314 or fill in the form below to download the free trial now.