How to Build an Telemarketing Lists from Google Maps
Telemarketing lists – Google Maps has become one of the most favorite tools for sales & marketing professionals these days.
Sales & marketing pros? Yes, you read that right.
Google Maps is no longer a tool that helps you to only navigate routes. It also helps you drive sales for your business. Google Maps helps you to build telemarketing phone numbers lists based on the location and industry.
Location-Based Telemarketing Lists
Let's say you search for "Plumbers in California" in Google Maps.
Google Maps displays the list of plumbers in California. The company names are listed on the left hand side and their corresponding locations are displayed on the map.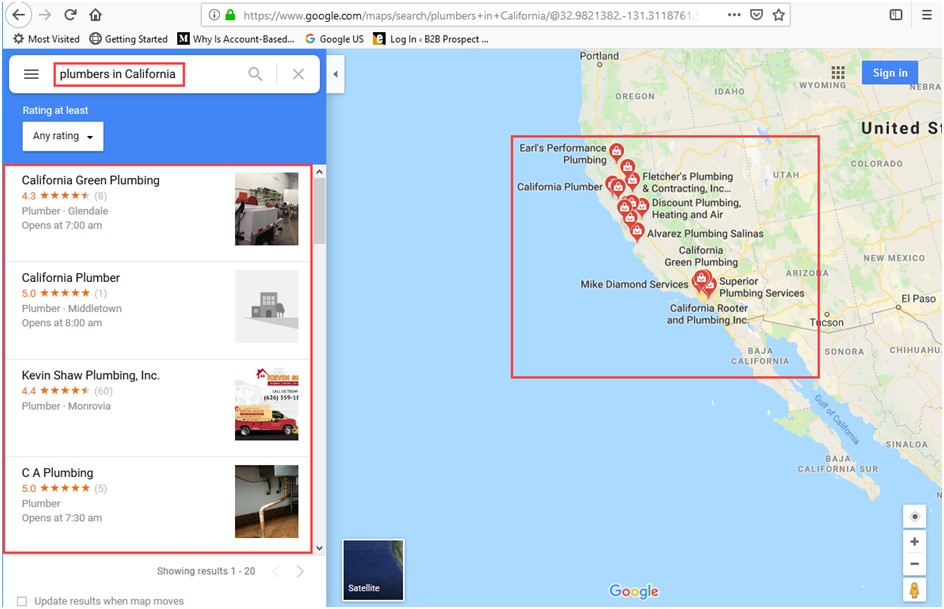 The company names listed on the left-hand side also includes their consumer rating, location and working hours details. The list runs to multiple pages. When you click on the desired company name, it displays more details about the company.
Information such as company address, plus code, company website URL, business phone numbers, etc. You can also see if the firm is open, closed or open 24 hours, etc. In addition, driving directions, nearby locations and options to share the location are also displayed.
So Google Maps helps you to find the list of plumbers in California.
The next step is to get those companies and their business contact information into an Excel sheet or your database.
How would you go about it?
You have to manually click each company name and copy-paste the company information into your database.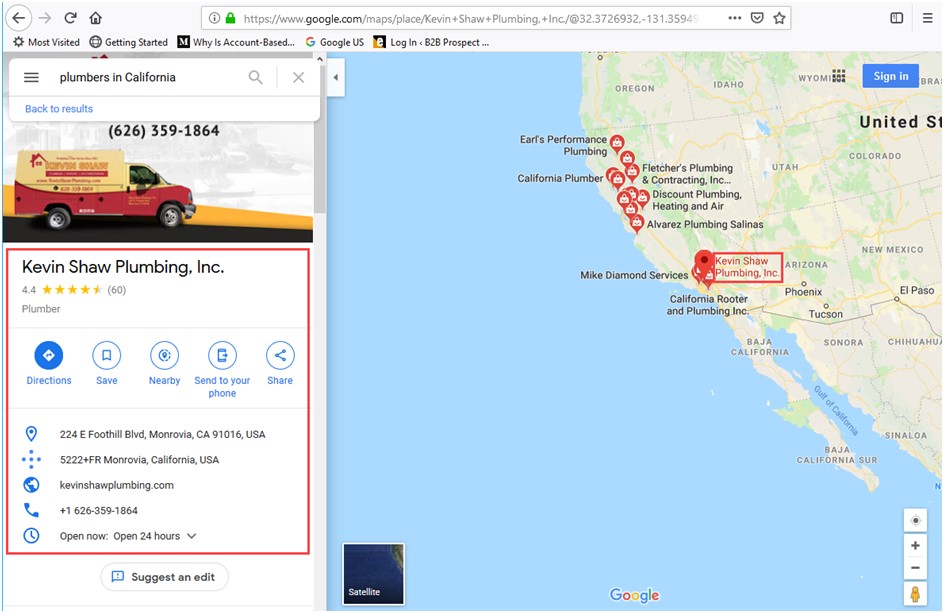 Your search result runs to multiple pages and you have to do it manually for all the companies in the search result if you want to build a telemarketing phone numbers list which is very tiresome and time consuming. Also, manual data entry is prone for typos that will affect the quality of the list. This is where a Google Maps extractor software such as ListGrabber can be handy.
One-Click Solution to build Telemarketing Phone Numbers Lists
ListGrabber helps you to build telemarketing phone numbers lists in a single click. All you have to do is just select the search results and click on the Grab button.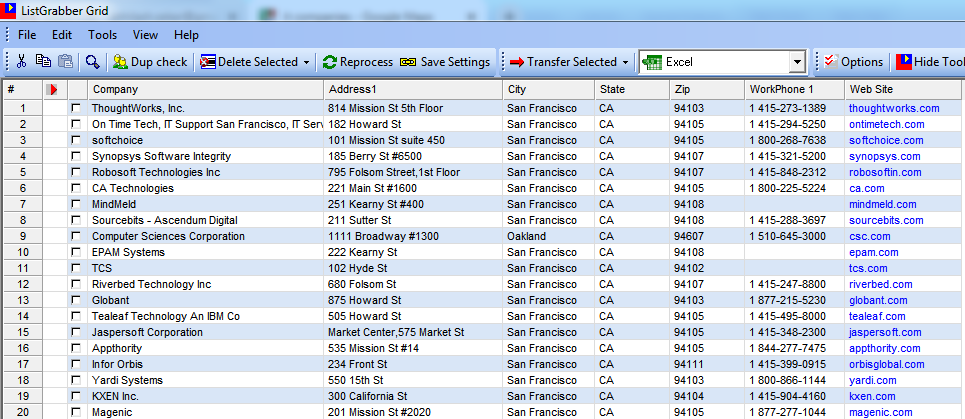 ListGrabber instantly extracts the company name, address, phone number, website URL etc. and helps you to build your telemarketing list. You don't have to manually navigate to the next page in your search result. ListGrabber automatically navigates to the next page and builds you the contact list. You can build any number of telemarketing lists based on any location and industry.
What are you waiting for?
Use ListGrabber to drive sales leads from Google Maps.
Download your FREE Trial Today, Get 50 Contacts FREE!
To extract contacts/data from Google Maps, you must install ListGrabber google chrome plugin also after installed this software on your computer– Watch Video