Tools for starting a new Recruitment agency
Tools for starting a new Recruitment agency
If you are starting a new Recruitment agency, or you are starting a new recruitment desk / DIG, you need contacts:
You need a Client list, with names of Hiring managers and Decision makers
You need a Candidate talent pool, filled with the candidates you are going to place
Your Applicant Tracking System / CRM, would be setup by now, but you need these lists to fill them up. That's where eGrabber can help.
eGrabber's Client List building solution, makes lists of Hiring managers, for export to CRM / Excel
eGrabber's Candidate List building solution, imports targeted profiles into your ATS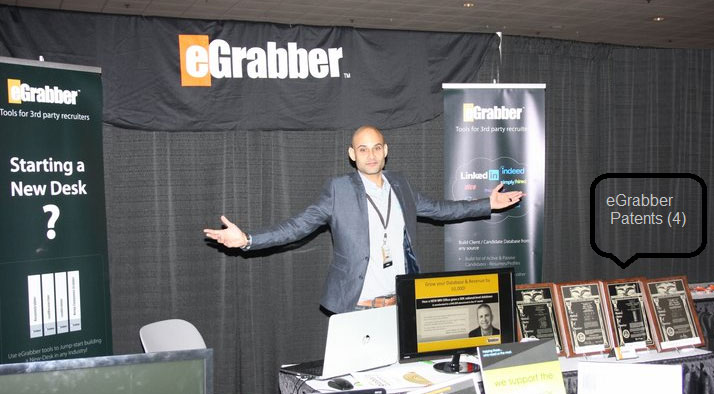 Hassaan Sophie and Zia Ahmed from eGrabber were recently at the Management Recruiters' Global Expo 2013, to demonstrate these tools. They also launched a new tool for Social Prospecting, called Prospect-Grabber.
Call Hassaan Sophie for a demo at (408) 872 3118 or email to hassaan.sophie@egrabber.com

Clinton Rozario is a B2B List Building technology expert and architected LeadGrabber Pro, the B2B List Building Tool from eGrabber. Clinton joined eGrabber in 2003. He held key roles in R&D, developing strategic and proprietary technologies. He is now responsible for development of eGrabber's List Building and List Completion Tool Suite. He is also available on
Google+
and
LinkedIn
.

Latest posts by Clinton Rozario (see all)