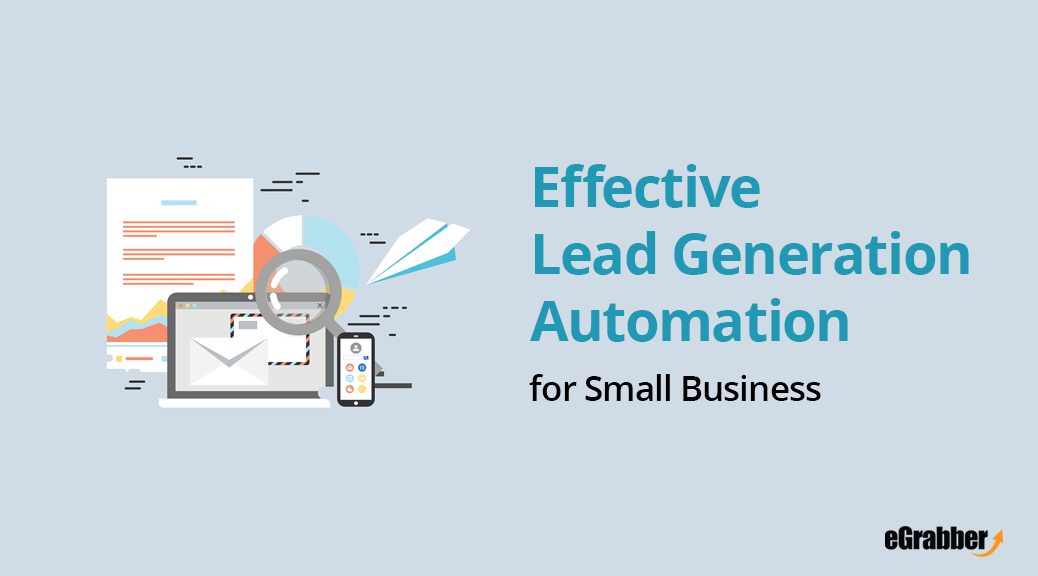 Effective Lead Generation Automation for Small Businesses
Effective Lead Generation Automation for Small Businesses
In a small business, as every minute counts it is important to make the most out of every day and engage with as many prospects as you can. Automating small business workflows can boost productivity by speeding up operations, reducing labor costs, and increasing profits. Small business workflow automation not just reduces costs, but also facilitates working from remote. Automating processes will make work from home easy and prevent decreased productivity during uncertain times.
In a B2B small business, lead generation process is an important form of acquiring new business, which is the most time-consuming and challenging process when done manually. Lead generation automation frees up substantial time while retaining the same incoming opportunities.
#1 Tool to Automate Lead Generation for Small Businesses
Lead Generation Automation Benefits
Let's have a detailed look at some of the benefits of lead generation automation process:
1. Reduced Expenses
Businesses that don't automate their lead generation process tend to spend more on labor costs to hire employees, who do the time-consuming manual work without much actual output. Automating the whole lead generation process will allow you to reduce your workload, thereby reducing your labor needs. This will also lower your expenses and increase your profits.
2. More Time for new ideas
Now that you've freed up your time from manual lead generation tasks, you can focus more on other tasks and new ideas that can directly impact your business growth, such as new offerings, talking to customers and getting feedback, and coming up with creative marketing ideas.
3. Facilitate Remote Work
It's not uncommon for small businesses to facilitate remote teams, even on a temporary basis. Remote team management can become tedious and frustrating, if you don't adjust your workflow and automate processes. The automated lead generation process allows you to implement new strategies real quick and improve your business efficiency.  
4. Increased Productivity
As a small business, you don't have the money to waste on poor productivity. Automation allows you to keep the process as quick as easy as possible, thereby increasing sales and marketing productivity.
How to Automate Lead Generation for Small Businesses?
LeadGrabber Pro is a B2B lead generation software that automates finding your ideal customers with important prospect information such as email addresses and phone numbers. It helps you reach out to the right prospects and set sales appointments with ease. LeadGrabber Pro lets you reach multiple contacts in the same company thereby increasing engagement rates and increase your chances of sales conversions.
Build Scheduler is an advanced plugin designed for people who want to automate everything and get lists delivered via email every day. It is for users who know in advance what lists they want to build and want to automate the entire process. It eliminates the need for manual intervention as new lists will be delivered to your inbox on a daily basis.

The list building process with the help of Build Scheduler would be the same as it would be if you are outsourcing to lead researchers.
All you need to do is bookmark searches and specify lists you want to import to.
Build Scheduler will automatically process lead records every day and email the list to your inbox. More specifically, Build Scheduler will grab/import + dedupe + append email/phone + verify email & send the verified list to the email address you specified.
You can download your lead list every day from your email and use it to generate meetings and sales.
You will be able to supply your team with a consistent flow of sales leads with minimal effort.
Try LeadGrabber Pro with Build scheduler to generate customized leads every day.
Fill in the Form & Download LeadGrabber Pro Now!