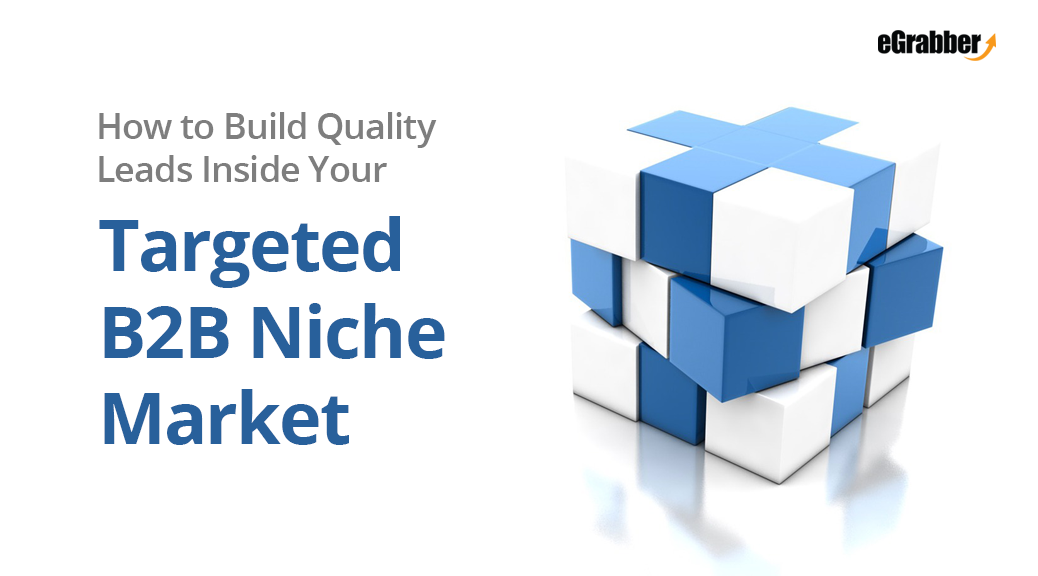 How to Build Quality Leads Inside Your Targeted B2B Niche Market
Are you a startup looking to build leads in your targeted niche area? Most of the startup companies are serious about generating new leads in their highly targeted B2B niche markets
Here's why Lead Generation is important for businesses
Lead generation adds revenue to your business and pushes it forward. It is tough for a startup to generate revenue, especially when in a microeconomic market. However, understanding the lead generation process can help you to be successful.
Lead generation can simply not be ignored as it helps you generate potential revenue opportunities. And your business needs revenue ultimately to survive. Lead generation acts as the base for both sales and marketing. For a startup to be a new entity in the market, having a proper lead generation process is very important.
You need to ensure the frequency of generating leads, which is very important as you will convert those leads in order to generate revenue.
Identifying and Reaching Leads in your B2B Niche Market
It is important to identify and reach prospects with an actual interest in the B2B niche. The ultimate goal of your business is not only to attract more and more prospects. But to attract excellent qualified prospects. Derive what quality of prospects you want to attract from your B2B niche market.
Because the end goal is to make sure they are, "converting" into known leads. Want to find prospects who are interested in your solutions?
Say thanks to today's tools (such as list building automation platform), your company can identify and build B2B prospect lists from social media and websites with their names, job titles, company, email addresses, phone numbers, industries, LinkedIn addresses, and other customized pieces of information.
This will allow you to identify and qualify very specific leads in the B2B niche market and help your sales team to establish meaningful connections with the new prospects.
You have now found some recognizable prospects!
Converting the Leads into Closed Deals and Revenue
Marketing and Sales should team up and create an agreement on the number and quality of leads that marketing will pass to sales, and how sales will follow up the leads provided by marketing (process, depth, and the number of touches).
Qualified leads who have already been in contact with your brand will be 3x more open to receiving a call from your sales team, than to those who've never heard of your company before.
Automate to Expand and Reach Prospects in B2B Niche Market
Trade shows, meetings, phone calls, or emails are part of the traditional sales methods. Online marketing brings new tools that companies must incorporate to compete in today's sales environment, expand and reach their B2B niche markets on a global scale.
To design the right lead generation strategy for your company, evaluate how effectively the tool works for you and help your company to reach business goals.
LeadGrabber Pro tool has ways to automate 50+ B2B list-building workflows. Which might be a perfect fit for startups like you. You can recover full ROI within weeks.
Build a lead list overnight from LinkedIn, job boards, business directories, Yellow pages, google maps, trade shows, websites and get fresh lists daily/weekly. Get ideal decision-makers, names, verified email, phone, LinkedIn, and other fields.